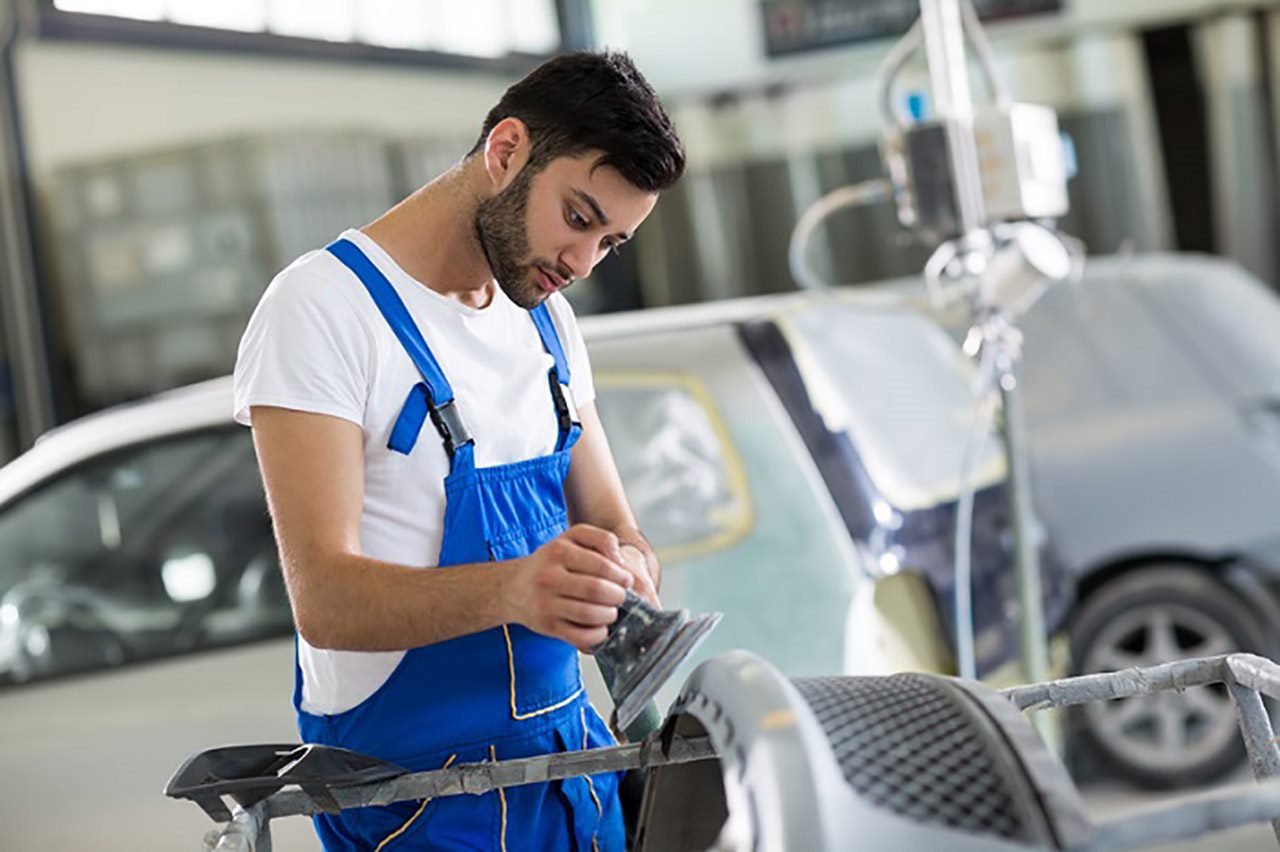 Body damage to your vehicle is something that nobody wants to deal with. Whether your suffered a collision or an act of nature, it is important to take it to a high-quality body shop that can get it back to its normal condition.

Here at the Hall | MileOne Autogroup dealerships, we have a number of different body shops throughout the Chesapeake, VA region. Here are some of the services that we perform.
How We Can Help
Auto Collision and Dent Repair
We have a manufacturer and I-CAR certified facility, along with a team of dedicated and certified technicians. Together, we have the knowledge and tools needed to repair everything from major vehicle damage to minor cosmetic issues.
Hail Damage Repair
A hail storm can wreck havoc on the exterior of your vehicle. With the help of our certified technicians, along with our genuine OEM car parts, we are equipped to handle hail damage.
Bumper Repair
If you have suffered a fender bender, our state-of-the-art equipment can be used to repair your bumper safely and correctly.
Auto Paint Repair
Our technicians are certified by manufacturers such as PPG Paints and use the latest computerized paint-matching technology to fix any issues with your car's paint job. It's also backed by a limited lifetime guarantee.
Paintless Dent Repair
Our paintless dent repair service allows us to remove most minor dents on exterior panels, maintain the original factory finish, and expedite the repair process.
Aluminum Repair
We are constantly training our repair technicians on how to use the latest technology to repair vehicles that are constructed with aluminum. At some locations, we have a dedicated clean room for all aluminum repairs.
Trust Us with Your Body Repair Needs Today
If you are in need of high-quality professional body repair, stop by one of our body shop locations today.