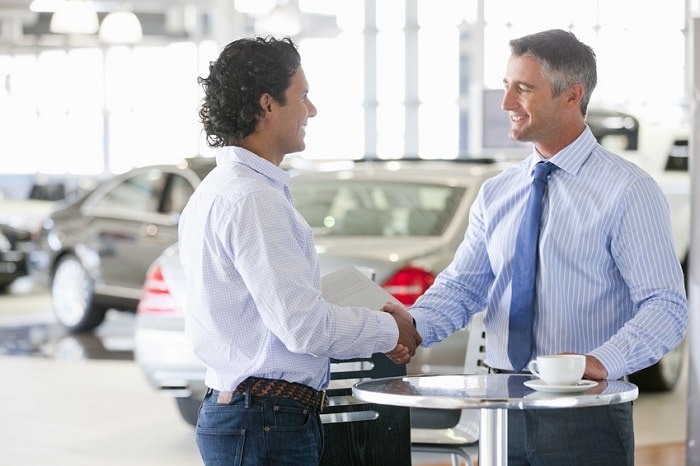 Loyal customers should be rewarded for their loyalty, especially when it comes to frequenting their friendly neighborhood car dealership, and that is exactly why the Hall Rewards program exists. At Hall | MileOne Autogroup, we make sure we do everything we can to ensure our customers keep coming back, and our rewards program is one of the ways we do that.

How does it all work? Customers can earn points with qualifying sales, service, parts, or body shop transactions that go toward saving car owners money when working with Hall | MileOne Autogroup dealerships in the future.

It's a simple system, really. For every 100 points a vehicle owner accrues, they receive $1 in savings, and since those points can pile up quickly, so too can the savings.

For example, our points are awarded for the following:
10,000 points for any vehicle purchase, new or used.
5 points for every dollar spent in our service and parts departments.
1 point for every dollar spent at our body shop.
500 bonus points for military.
500 bonus points for using your MileOne credit card.
Up to $500 body shop deductible credit, in which drivers can earn $25 each time they service at a Hall MileOne dealrsehip.
Additional perks of the Hall Rewards program:
$500 trade credit.
Seven-day or 500-mile vehicle exchange.
Complimentary shuttle service.
Vehicle health report with every service visit.
Extended no-interest financing for MileOne credit card purchases.
Exclusive sales events.
Lifetime Virginia and North Carolina state safety inspections.
Pre-travel inspections.
In short, this is a program that does a whole lot for customers without asking for much in return. We want the best for our loyal customers, and we truly believe that our rewards program provides that.