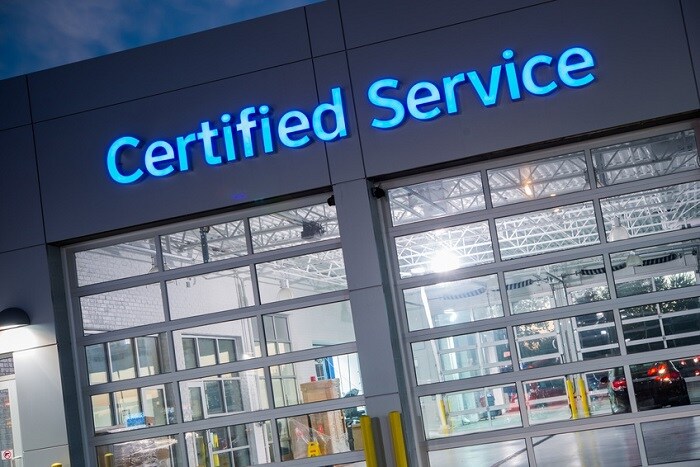 If you prioritize safety and performance, and want your car, truck, or SUV to excel in both, our service professionals at Hall | MileOne Autogroup highly recommend regular engine maintenance to avoid, as well as, identify premature wear. By being diligent in this matter, you'll be able stay on the road without unexpected breakdowns for the foreseeable future.
Engine Wear
All engines, no matter how old or new, undergo normal wear. Though it's a normal process and part of the car-owning process, it can be accelerated if you ignore it, eventually finding yourself unexpectedly by the side of the road needing help. In worst-case scenarios, your engine may endure complete breakdowns and require costly repairs. To help avoid all of the above, we suggest that you do the following:
Listen to our dedicated technicians and their recommendations regarding the health of your vehicle. If ignored, the minor wear and tear can exponentially grow into something irreparable.
Change your engine's oil every 3,000 to 5,000 miles or every three months in our auto service center. Old engine oil is one of the primary causes of abnormal wear, duly compromising all the major parts in your motor.
When changing your oil, ask for factory-approved engine oil to maximize performance and lubrication.
Why Service at Hall | MileOne Autogroup?
We're fully dedicated to servicing and repairing your vehicle as quickly as possible, and we do so by providing you with the best in customer service and communication. We also employ a talented group of service technicians who promise to work as best as they can on your car. Additionally, we feature a range of benefits:
OEM parts
Express service
Authorized tire centers
MileOne Repair Financing
Complimentary coffee and WiFi
There's nothing more rewarding than seeing you drive away with a smile on your face. Schedule an appointment today at one of our several Hall | MileOne Autogroup dealerships serving Virginia Beach and Norfolk, VA. We hope to see you soon!