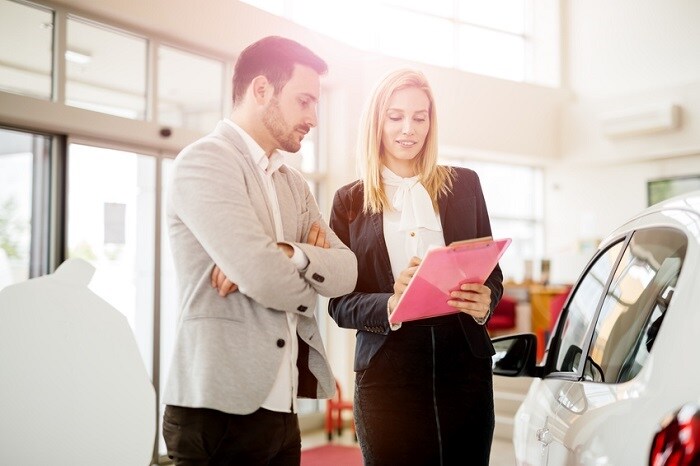 Though we're best known for providing shoppers the ability to own one of our new cars for sale, we're also an all-around one-stop-shop car dealership that caters to all driver automotive needs. We are easily approachable and enjoy answering all types of car-related questions. To make the process easier, we've gathered some common questions and answered them below.
Q: How often should I get an oil change?
A: The technical experts in our Hall | MileOne Autogroup service centers recommend you get an oil change every 3,000 to 5,000 miles or every three to five months, whichever comes first. Of course, certain factors can affect this timeframe, which is why we encourage you to reach out with any questions.
Q: Is test driving important?
A: It's very important that you test drive before you buy any vehicle. Test driving allows you to experience all the features and details of a car before committing to purchasing it, giving you a preview of what it would be like to own it.
Q: What's the difference between used and certified pre-owned?
A: Certified pre-owned cars undergo a multi-point inspection to ensure its quality and come with an exclusive warranty. Used cars are still inspected for quality, but often do not come with the same warranty as a certified pre-owned model.
Q: Why should I choose Hall | MileOne Autogroup?
A: Our staff is dedicated to offering you the best in customer service with the aim to help you find a car that best matches your driving needs. We also come with decades of experience that prioritizes the satisfaction of every customer we meet.
From financing to service and parts, the Hall | MileOne Autogroup serving the greater Chesapeake, VA and Elizabeth City, NC areas wants to be your trusted source for all types of automotive needs. We invite you to come down and experience our dealership and meet our dedicated staff who are all ready to serve you. Swing by today! We hope to see you soon.