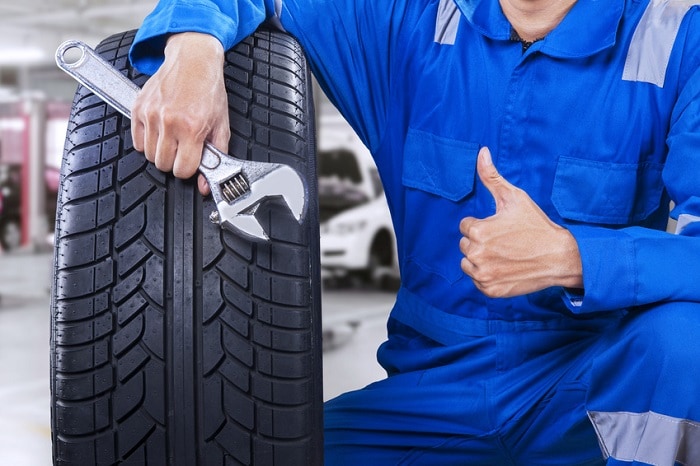 When you come to a dealership that's part of Hall | MileOne Autogroup, rest assured you're getting some of the best deals on sales, service, and maintenance. We're your trusted source for new cars for sale in the greater Virginia Beach, VA area, along with expert, reliable service. Tires tend to be a fix that many of us put off, but we're here to let our customers know that Hall | MileOne Autogroup makes it easy.
How do you know if you need new tires in the first place? In the case of one that goes flat via a road hazard, it's unavoidable. But sometimes we ride those tires until they're far beyond useful. If you want to see how much life a tire has in it, it's as easy as performing the Penny Test.
Most tires need 2/32 of an inch of tread depth to maintain optimal traction on the road. As it would happen, the distance from Abraham Lincoln's head to the edge of a penny is about 2/32 of an inch. So, if you can stick a penny in-between the threads and see the top of Honest Abe's head, it may be time to get new tires. Low tread depth leads to loss of traction and can result in dangerous situations.

Other indicators it may be time for new tires include the inability for a tire to maintain proper air pressure, consistent vibration as you drive, and/or bulges/blisters on the sidewalls.
When it's time to change your treads, make sure to come to a trusted Hall | MileOne Autogroup dealership to get it done right and fast. We proudly serve the Norfolk, VA area, and we'll make sure your new tires will be with you for years to come.