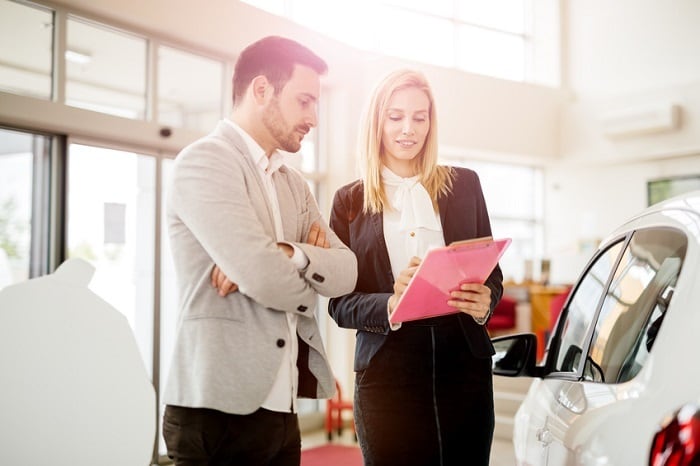 Hall | MileOne Autogroup is dedicated to making sure all our customers find their ideal car at a terrific price. In the spirit of bringing those people who need a car with those pre-owned cars that need a person, we wanted to showcase some of the great ways people interested in used cars for sale can check out our selection at Hall | MileOne Autogroup!
For starters, the pre-owned inventory tab has several options on it, but if you click the top option, you'll be able to see every pre-owned vehicle we have – if you're looking for something in particular, use the filter options on the left side of the window until you find something closer to what you're looking for.
Say you don't know what you want, other than you know you don't want your pre-owned car to have been owned by more than one person. In that case, simply click the CarFax 1-Owner Inventory option from the Pre-Owned Inventory tab and you're off the ground running.
However, even from there, your options are wide, so maybe consider using the Certified button under the "Condition" option of your filter results. This shows you cars that are only part of their brand's certified pre-owned segment, which means that those vehicles have been even more rigorously vetted than normal used cars would have been. They also might have some of the original new car warranty on the vehicle as well, usually in addition to a special CPO warranty most vehicles of that stripe earn upon gaining the title.
Finally, if you're looking for something but are on a tight budget, feel free to use the "$15K and Under" category found under the Pre-Owned Inventory tab. Here you can see just how much $15K can get you in terms of a used car, and as technology continues to improve, the answer is "definitely more than you think."
So feel free to find the used car of your dreams at our website, then come in to any one of our dealerships to take it for a test drive. Used vehicles can be a great value, and at Hall | MileOne Autogroup, we're dedicated to making them even better.