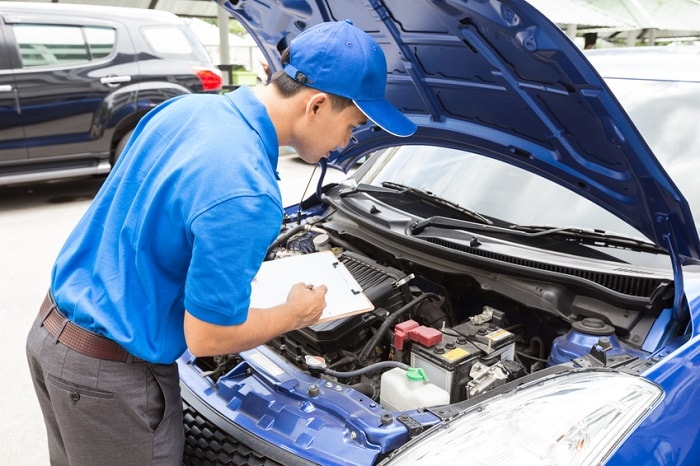 Now that your road trip is all planned out and you're ready to pack the family in your vehicle, did you remember to take your car in for a checkup? The last thing you want on your summer vacation is to break down along the side of the road, and the best way to prevent this from happening is by bringing your vehicle into one of our car service centers for summer preventative maintenance. Here are a few of the things that our team of professional mechanics will look at during your maintenance session.
Air Conditioning: In the scorching heat of the greater Chesapeake, VA summer, you don't want your air conditioner to break down. We'll run diagnostic tests to make sure that your A/C still has plenty of fluid and enough life to last you many summers to come. There are several things - normal occurrences - that could make the AC unit malfunction, such as a clogged filter, leak, cooling fan issue, or radiator problem.
Tire Inspection: Rising temperatures can also cause your tire pressure to increase, which can lead to blowouts and flats. Along with inspecting the PSI, we'll check the tread to make sure it's in good condition. We're proud to offer tire centers at our dealerships, where an expert is able to outfit your car with special summer tires designed to increase performance in warm weather.
Battery Check: Warm and sticky weather can also wreak havoc on your car's battery. Hot weather leads to a higher rate of corrosion, a weakened charge, and liquid evaporation. When you bring your vehicle in, we'll inspect the charge, casing, and fluid level and adjust what's necessary.
For more summer maintenance tips, talk to one of our reputable new and used car dealers at a Hall | MileOne Autogroup dealership. We look forward to working with you soon! And don't forget to check out our new car deals and service specials to help you save.