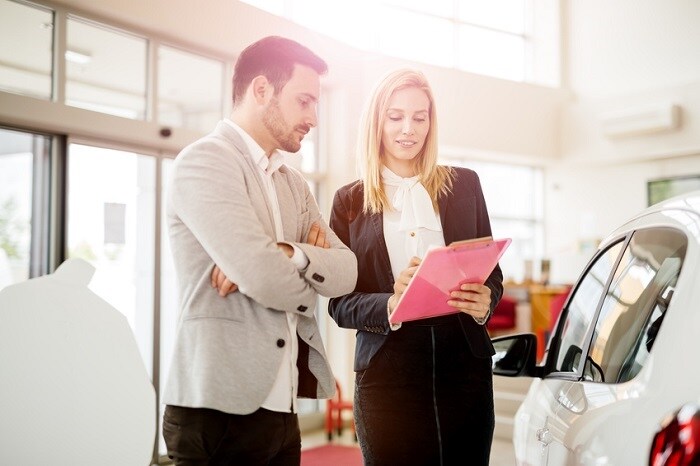 When you come into one of our new car dealerships that are a part of Hall | MileOne Autogroup for a new car, it's easy to get intimidated by the vast selection. With just a bit of pre-planning, you can have a much smoother experience.
Before you even come in to the dealership, do some research on the internet about our inventory. See if what we have to offer meets your needs. If you want to trade your current car in, check out the estimated trade-in value online. If you can come up with a few prospects, you're on the right track.
Next, you'll want to get your financial situation in order. See if you can be pre-approved for an auto loan, or decide whether you want to lease or buy. There are many great resources to help you in our finance department.
Now is the time to come in for a visit. As extensive as the information on our website is, you'll still want to come in for a test drive in person. Be sure to test drive all of your prospects, because you never know how a car is going to feel until you drive it.
If you know exactly what you want and how you want it, it's time to talk price. To help our customers, we often offer special new car deals and promotions. This is where your trade-in will come in handy as well.
Once the deal is struck, there's nothing left to do but take possession of your new vehicle. At Hall | MileOne Autogroup dealerships, we look forward to guiding you through this process in person! If you have any questions before you visit one of our dealers, contact us today!