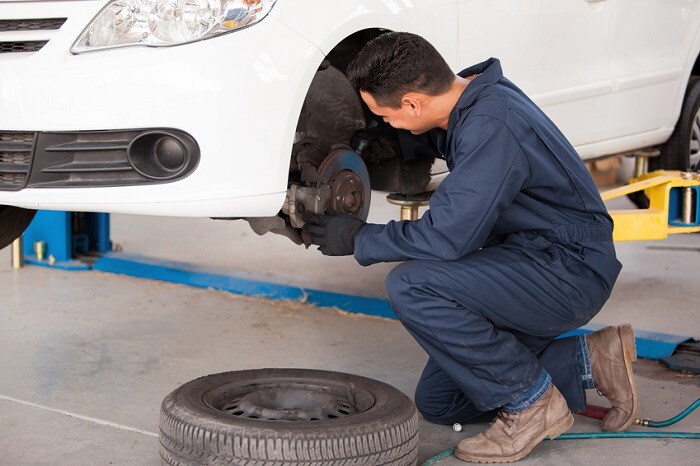 Put simply, brakes are one of the most essential aspects of your vehicle and not something that you want to let degrade. They're an essential aspect of both vehicle safety and performance, and should be inspected at least once per year. Here at Hall | MileOne Autogroup, our group of dealerships has both new car deals and a group of friendly service centers, where qualified mechanics will provide brake inspections, repairs, and replacements.
First, it's important to have a brief idea of how vehicle brakes work. When you hit the brakes, it tells the cylinders to supply brake fluid to your calipers so that they can power your brake pads. Then, pressure from the brake pads is applied to your rotors, which provide friction to bring your vehicle to a safe and precise stop. Behind the scenes, a complex and comprehensive brake system that's composed of hundreds of small parts needs to function properly for the brakes to work.
When it's time for a brake inspection, head into one of the Hall | MileOne Autogroup auto service centers where a team of friendly mechanics will assess your vehicle and see what needs to be done. During the inspection, we check brake pads, brake calipers, rotors, wheel cylinders, hardware, hoses, parking brake cables, fluid condition, wheel bearings and grease seals, and master cylinder fluid exchange. If you're wondering if your vehicle is in need of brake service, a general rule is that you should get an inspection once per year. It's best to catch any problems before they arise, so preventative maintenance is the recommended route.
To solve your car's brake issues, head into a service center at a Hall | MileOne Autogroup dealership today.