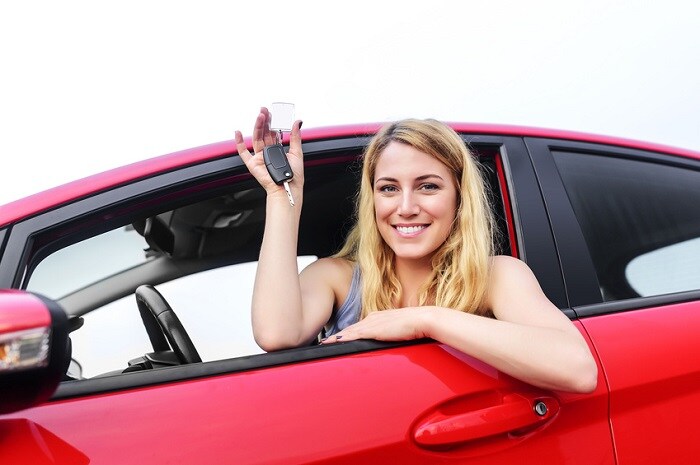 Every January brings with it a certain measure of optimism, as people look towards the New Year with great intentions to improve themselves. There is, after all, a reason why gym attendance is so much higher this month than any other month of the year, right?
Well, there are great opportunities to make some New Year's Resolutions for your vehicles, as well. All of the pre-owned and
new cars for sale
at Hall | MileOne Auto Group dealerships deserve star treatment. Perhaps we can make a few car-centric resolutions this year to better ourselves as drivers and as auto owners. In fact, these three resolutions are a great place to start:
Drive Smarter
In 2015, a whopping 391,000 auto accidents were caused in the United States by distracted driving. While distracted driving fatalities generally are on the decline, there still are entirely too many people driving while texting. Perhaps 2018 is the year when we all can resolve to be smarter and more attentive drivers. Many of our cars come equipped with advanced technology that has smartphone integration, so you can keep your eyes on the road and hands on the wheel while still accessing your phone and its features.
Follow Suggested Maintenance Schedule
What is the point of taking advantage of the new and
used car specials
at Hall | MileOne Auto Group dealerships if customers are not going to take great care of their vehicles after purchasing them? Each model has its own maintenance schedule, and following that schedule could easily prolong the life of your vehicle. So follow it more closely this year!
Be Cleaner
Every car at some point gets to where it hasn't had a car wash in ages, while the inside is littered with old drink cups and crumbs. Unchecked, these things can cause permanent damage, so use this New Year as a way to resolve to be cleaner in your vehicle.
These are simple resolutions anybody can commit to as part of a quest toward better auto ownership. Here's to a great 2018, and an even better auto ownership experience for everyone!