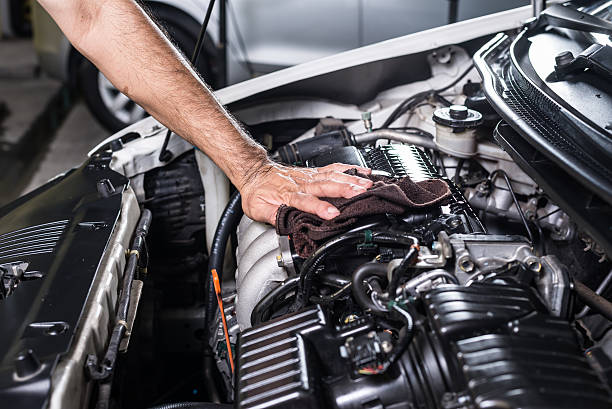 When Chesapeake, VA area drivers visit a Hall | MileOne Autogroup dealership to test drive a new car, there are plenty of different aspects that they should be looking at. Do they want to drive home in a family-friendly SUV, a powerful pickup truck, or a comfortable sedan? Which new tech features are important to them? One of the biggest choices involves what type of engine to include in the vehicle. Here at our group of car dealerships near Chesapeake, VA, our friendly dealers are happy to explain the difference between the three different engine types.
One of the most common engine types is the four-cylinder. This engine contains four pistons, and the four cylinder are typically arranged in an inline fashion, meaning they are all lined up in a row. Compared to other engine types, four-cylinder engines are smaller, lighter weight, and more fuel-efficient. They're found in new cars for sale like sedans, smaller crossover SUVs, and some minivans.
Another popular type of engine is the six-cylinder. Also known as the V6, the six-cylinder contains six pistons that are arranged in a V shape. They're heavier and more powerful than four-cylinder engines but slightly less fuel-efficient. You'll find six-cylinder engines in many powerful SUVs, pickup trucks, and even some full-size sedans. They're an ideal choice for people who want a balance of power and fuel-efficiency.
At the top of the power spectrum is the V8 engine. These engines contain eight pistons and are the heaviest commercial engines sold at our dealerships. They're typically only found in higher trim levels of pickup trucks and luxury SUVs and are ideal for people with towing requirements.
Test drive vehicles with all three types of engines at a Hall | MileOne Autogroup dealership.