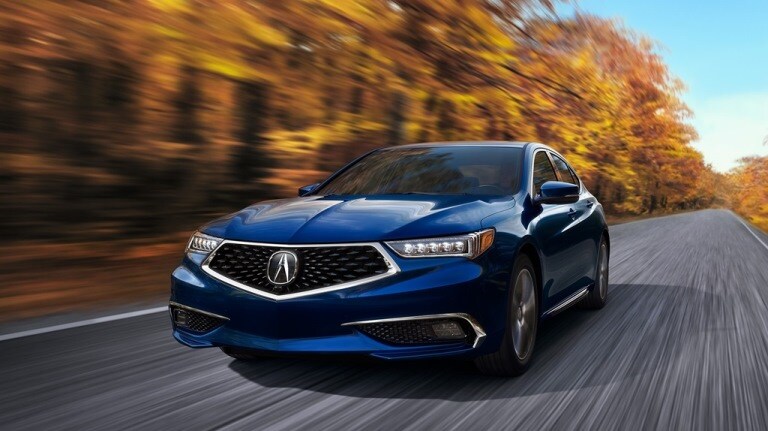 It's our favorite time of year, the time when brand new model year vehicles make their way to our dealership here near Chesapeake, VA. Right now, we've got several 2018 Acura TLX models, each one eagerly awaiting a new driver. This luxury sedan boasts an aggressive, alluring look and a host of new premium features and technological enhancements.
Available torque-vectoring Super Handling All-Wheel Drive™ (SH-AWD®) is for drivers who want to conquer the road, rain or shine. A series of sensors help the system distribute power front to rear as the situation demands. Taking things one step further, it also allocates rear power from side-to-side in order to help the car rotate during a turn. As a driver, you get seamless power transitions and supreme control. Fair warning: If you test drive a 2018 Acura TLX with SH-AWD here at Hall Automotive, there's a good chance you're going to want to drive home in it. Don't say we didn't warn you.
We haven't even gotten to the rest of the good stuff yet. The 2018 Acura TLX features the world's first Precision All-Wheel Steer™ (P-AWS®) system on a production vehicle, and front wheel driving will never be the same. P-AWS independently adjusts rear wheel toe angles to increase stability and agility while cornering, braking, and changing lanes.
The all-new Integrated Dynamics System (IDS) gives drivers four distinct driving modes to choose from: Normal, Economy, Sport, and Sport+. Economy mode maximizes fuel efficiency by reducing sensitivity to minor throttle input changes, thereby keeping engine speed more consistent. Sport mode kicks up the response levels for the SH-AWD and P-AWS systems, while Sport+ mode adds a much more aggressive shifting algorithm. And for a balanced, best-of-everything approach, you've got Normal mode.
The 2018 Acura TLX isn't the only 2018 Acura vehicle here at our dealership. Check out our full inventory of new Acura vehicles and get excited.