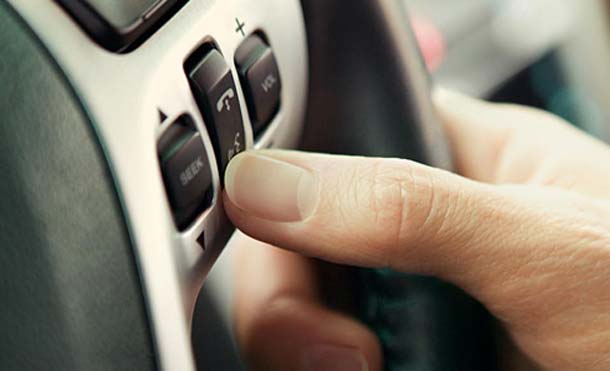 These days, no matter where the road takes you, you're never too far away thanks to the smartphone at your side. Ford SYNC® technology exists to help strengthen that connection, bringing more convenience to your driving experience. Over the years, the advanced features of SYNC have continued to evolve, and the latest iteration, SYNC 3, delivers more helpful features to drivers than ever before.
Using SYNC AppLink™, you can take advantage of voice-control to launch your favorite SYNC-enabled apps. The enhanced voice recognition of SYNC 3 also makes it easier than ever to use real-world voice commands to do everything from make a call to send a text. With voice recognition you can count on, you know your message is going through just as you intended. This helps you stay frustration-free and focus on the road ahead. Our favorite part of SYNC here at Hall Automotive? The ability to cue up our playlist quickly and easily. With SYNC 3, even if you're listening to the radio, you can switch to your favorite song from your USB-connected smartphone simply by saying "play" followed by the song name.
Used to having your co-pilot pinch and zoom-in on the GPS map? That same functionality is built into the SYNC 3 capacitive touch screen. Tap and swipe functionality is similarly quick and convenient. You can also access your climate settings from the touch screen to set the cabin temperature exactly as you want it. Or, once again, you can simply use your voice. And with automated software updates via Wi-Fi, you know the SYNC 3 technology inside your Ford vehicle will just keep getting better.
SYNC is best experienced in person here at our dealership group near Norfolk, VA. Head in today and see the technology in action inside new Ford cars and pre-owned Ford vehicles.