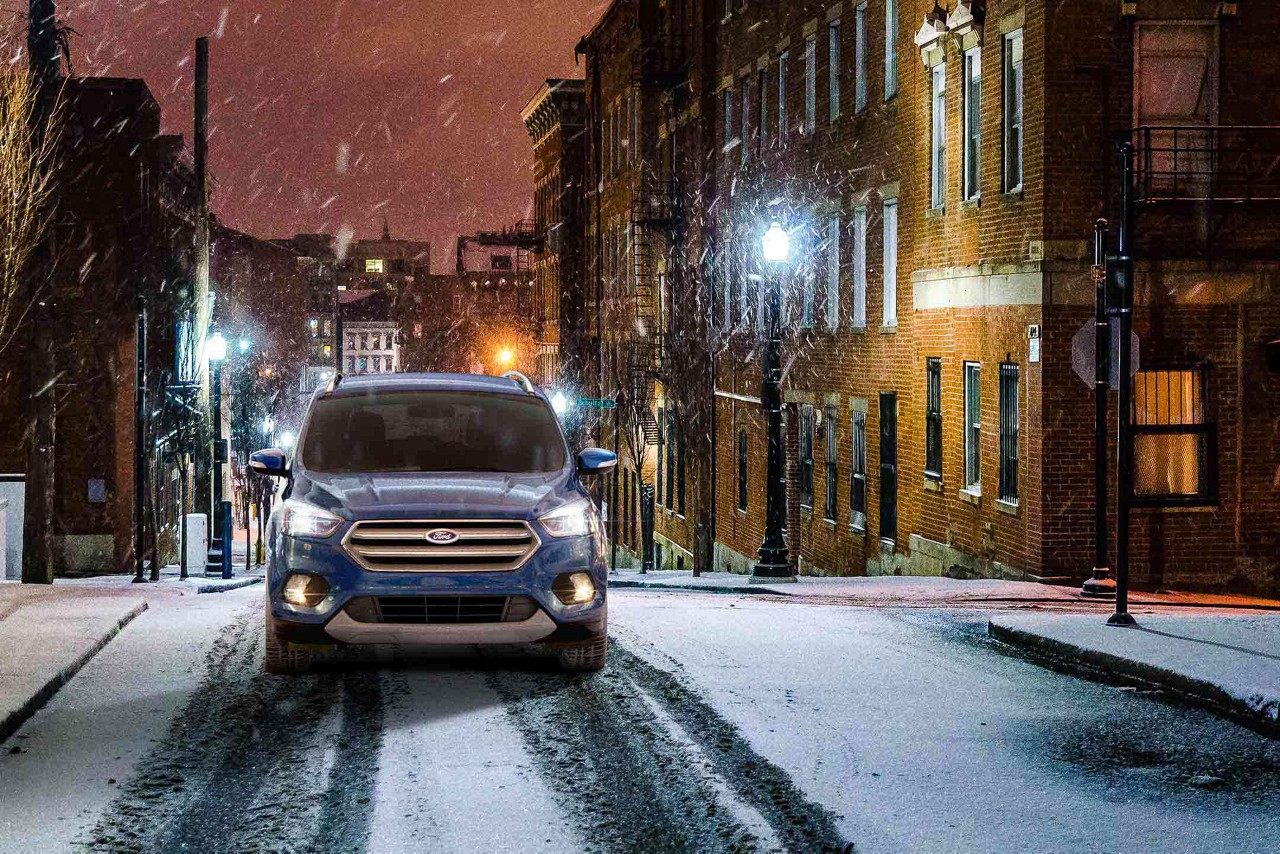 If you're looking to stay one step ahead of Old Man Winter, visit the Hall | MileOne Autogroup to test drive the 2018 Ford Escape. The available Intelligent 4WD System is the ace up your sleeve when the roads get snowy and slick. The system continuously monitors road conditions. What do we mean by "continuously?" We mean every 16 milliseconds. That allows the system to react in real time to changing conditions, transferring torque from front wheels to rear wheels as needed to optimize traction and handling at all times.
Curve Control and Torque Vectoring Control are also on-hand to help you get where you're going safely. If you're moving too fast, Curve Control will sense it and slow the Ford Escape down using anti-lock braking and throttle reduction. Torque Vectoring Control enhances traction through the curve by transferring torque to the wheels with the most grip, reducing understeer, and forcing the front end to hug the inside of the curve.
AdvanceTrac with Roll Stability Control™ (RSC) is yet another active feature designed to provide drivers with peace of mind. Using gyroscopic sensors to monitor yaw and roll rates, this feature is able to detect wheelslip, understeer, oversteer, or roll motion and help you maintain control. It also helps you maintain control when traveling across ice, rain, or gravel surfaces.
Not only is the 2018 ford Escape an incredibly capable vehicle, it's also a lot of fun to drive. Here's a snippet from the U.S. News & World Report review: "It's more fun to drive than most of its classmates thanks to its energetic turbocharged engines (available in higher trims) and athletic handling."
If any of that has piqued your interest, head into our dealership near Chesapeake, VA to learn more. In addition to the 2018 Ford Escape, we've got more than 800 new SUVs for you to choose from. No matter what you need this winter, we've got you covered.